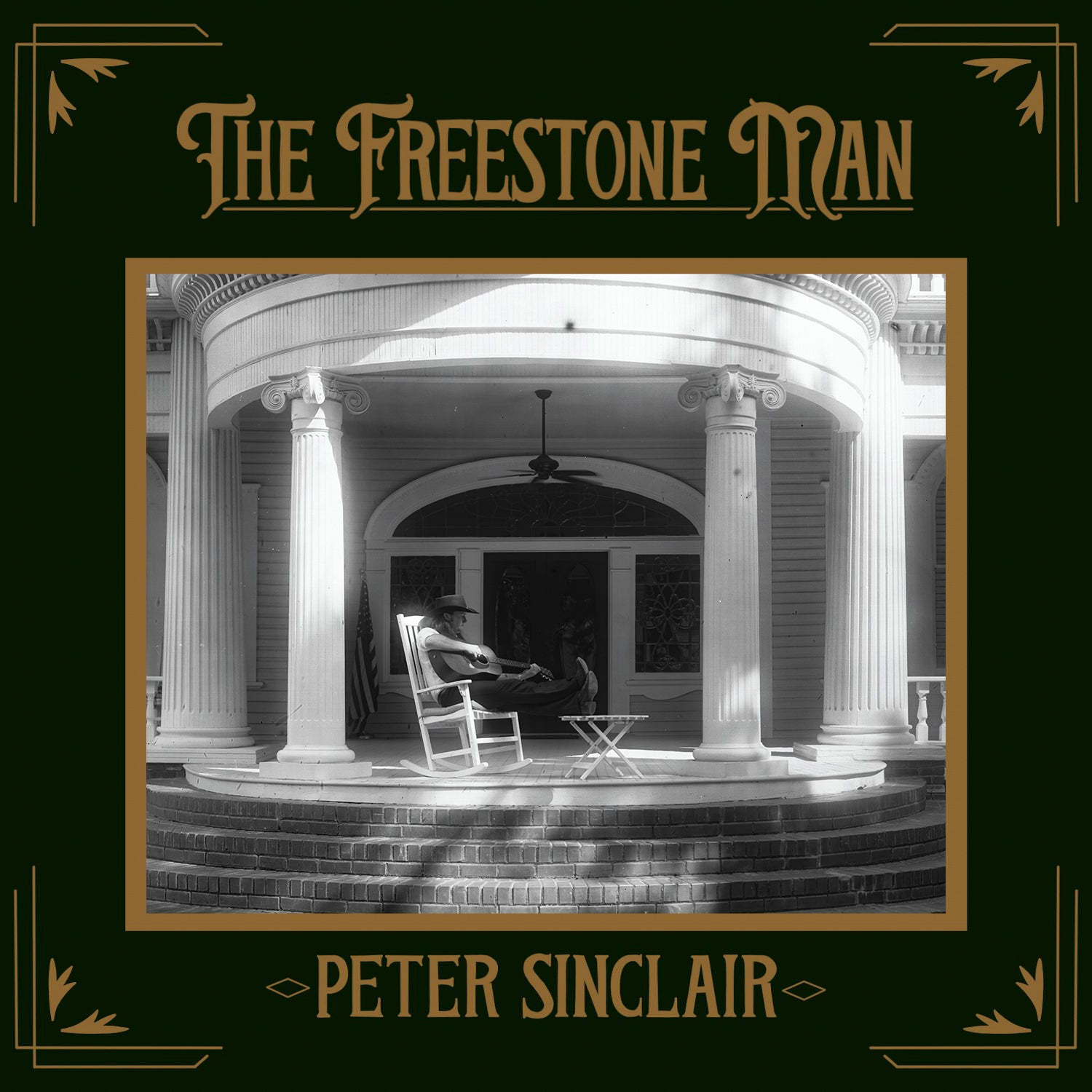 "The Freestone Man"
Sinclair's debut album, "The Freestone Man," is now available on all streaming platforms!
Order "The Freestone Man"
Hailing from the tiny, one stop-light town of Wortham, TX, Peter Sinclair's early childhood was spent immersed in music. The son of a South African Cabaret owner and musician, Sinclair spent many of his formative years in both kinds of clubs watching his father. As for his mother, Sinclair says "Since I was born, my mother exposed me to the blues. They put the music in front of me, and let it happen. My mother showed me how to put my soul into my music. I owe them everything."

By the time he was seven years old, Sinclair had picked up his first guitar, from Walmart. After only 2 days, his father realized it was time for an upgrade. He would spend his days writing songs, playing for tips at the local laundry mat, gas stations and busking in the local town square. 

In 2018, Sinclair dropped out of high school to pursue his music career full-time and subsequently released his first single "Tell Kris and Willie." "I'm a musician to my core, and will never do anything else," explains Sinclair. "When I finally reached the point in high school when counselors were sorting us into Army or college-bound, I figured that was a good time to see myself out." 

Sinclair continued to put pen to paper leading to the culmination of his propulsive debut album 'The Freestone Man.' Produced by David Percefull at yellow DOG Studios in Wimberley, TX, the ten-song collection is a swaggering blend of barroom twang and renegade country bookended by Sinclair's soul-drenched baritone vocals and thoughtful songwriting about perseverance, resilience and adventures on the road as a burgeoning musician. Drawing inspiration from his good friend singer/songwriter Billy Joe Shaver and legends like Jim Croce and David Allan Coe, this project staggers artfully between timeless arrangements and artistic dexterity showcasing a defiant, evolving artist on the rise.
Regular price
Sale price
$20.00 USD
Unit price
per